MEMORIAL DAY VIDEO – MONDAY, MAY 25th @ 9 AM

The Montgomery Veterans Memorial Committee created a Memorial Day Ceremony video which premiered in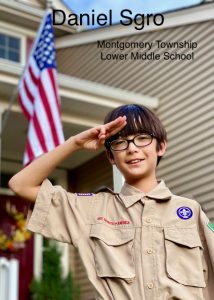 the above space on May 25.  The video included a narration of our ceremony using images, video messages from Mayor Sadaf  Jaffer, Rev. Chris Heitkamp, the playing of TAPS, and a montage from the students of Montgomery Lower Middle School.
The Montgomery Veterans Memorial Committee invites you attend this premiere at 9:00 AM on Memorial Day when our ceremony would normally take place. Besides above, the video will also premiere at the same time on the Township Facebook page at  facebook.com/InMontgomeryNJ/, or on MontgomeryTogether.us
You may also view the presentation any time afterwards in observance of Memorial Day.