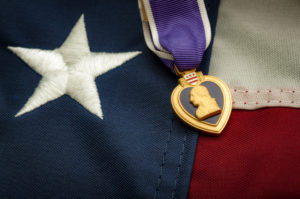 Montgomery Township has the honorable distinction of being designated a Purple Heart Community. As part of the privilege of remembering and acknowledging the sacrifices of those who gave so much for the freedom and opportunities we have today, the Montgomery Veterans Memorial Committee (MVMC) has created a repository of stories of "Purple Heart in Our Community."
Please visit our Purple Heart Recipients webpage (link in left menu) to learn the stories and see photos of these amazing veterans!
If this distinction includes you or someone in your family and you have not yet spoken with the MVMC, please contact us via email at: pgravatt@montgomerynj.gov or call (908) 359-8211 Ext. 2279.