NOTE – Published "Latest News" is actually a posts page.  None of below content will show, Add upcoming events under Post, but Do Not Delete This Page. Copy events from here into Old News page after the fact.
PURPLE HEART COMMUNITY  DEDICATION
Tuesday, September 19, 2017
6:00 PM
Montgomery Twp. Municipal Building
2261 Rt. 206, Belle Mead, NJ 08502
This will be a brief ceremony to acknowledge Montgomery Township's new designation as a "Purple Heart Community".  This designation recognizes the sacrifice of all military members who have been wounded or killed while serving the nation in a time of war.  Members of the Military Order of the Purple Heart will be present.
Keynote speaker will be Brigadier General Michael L. Cunniff is Adjutant General of the New Jersey Army and Air National Guard.
Accepting the honor on behalf of Montgomery and reading a Township resolution will be Montgomery Mayor Ed Trzaska, Administrator Donato Nieman, and Township Clerk Donna Kukla.
This event is intentionally set on the anniversary of Township resident Ashley Henderson-Huff being killed in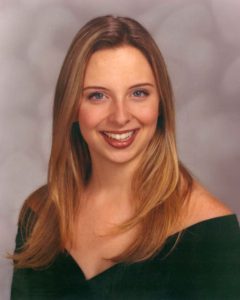 Iraq. [KIA: 9.19.06] The United States military awarded First Lt. Huff the National Defense Service Medal, the Global War on Terrorism Expeditionary Medal, the Global War on Terrorism Service Medal and the Army Service Ribbon. She was posthumously awarded the Bronze Star, Purple Heart and the Combat Action Badge.  There will also be a special plaque and presentation honoring the memory of Lt. Henderson-Huff.  This brave soldier spent a good portion of her childhood in Montgomery and attended Montgomery High School.
There will also be special plaques and presentations honoring the memories of both Lt. Ashley Henderson-Huff and SP4 Stephen H. Warner, a young war correspondent killed in action in Vietnam.  Both of these brave soldiers hailed from Montgomery and attended Montgomery High School.
Although Ashley and Stephen were most the most recent, there are eight soldiers with stars next to their names on the Montgomery Veterans Memorial who were killed in action.  The eight are (in alphabetical order):
George L Brown
James Cray
John A Cray
Arthur S Dixon
Ashley Henderson-Huff
Michael Malko
Charles Rospopa
Stephen H Warner
______________________________________________________________
PATRIOTS DAY OPEN HOUSE
Monday September 11, 2017
9-11 Monument
Upper Parking Area
Montgomery Veterans Park
Harlingen Road
Belle Mead, NJ 08502
Two 'open house' hours of observance with MVMC volunteer staff available to answer questions will occur on Monday, September 11th at 9:45 AM and again at 7 PM. These two times are set up to foster remembrance and quiet reflection on the tragic events of the day as well as the bravery displayed by those who responded to the attack.  This is also a time to foster awareness when those who do not remember that day can learn about the occurrence and how it impacted specific lives, their loved ones, and indeed, all of America. The recently improved 9-11 Memorial site is also available daily during park hours to any respectful visitors.
____________________________________________________________________________
Memorial Day Ceremony
10:00 am, Monday, May 29, 2017
Montgomery Veterans Memorial
Upper Parking Area
Montgomery Veterans Park
Harlingen Road
Belle Mead, NJ 08502
Come join us Monday, May 29 – Memorial Day 2017 – at the Montgomery Veterans Memorial in Montgomery Veterans Park for an hour to honor the servicemen and servicewomen who gave their lives serving the United States. There will be a ceremony at the Veterans Memorial at 10:00 am, concluding at the nearby 911 Memorial. The event will be held rain or shine.
The Ceremony will include brief speeches by (in order) Donato Nieman, Township Administrator; Mark Caliguire, Somerset County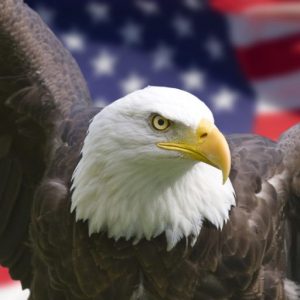 Freeholder and Veterans Memorial Committee Advisor; Pat Graham, Veterans Memorial Committee Liaison; and Ed Trzaska, Mayor of Montgomery and Veterans Memorial Committee Advisor.
We will conclude at the 911 Memorial with a re-dedication and ceremonious flag-raising using a Capital-flown flag provided by Congressman Leonard Lance. Montgomery Township Resident Eric Bulger, Retired Police Officer who was at Ground Zero on 9 11 and the weeks following will also speak.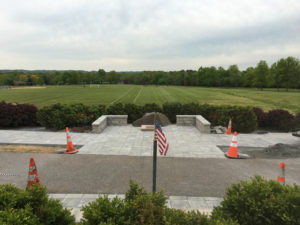 The 9-11 Memorial has been updated with a new patio area and landscaping through the EP Henry HEROSCAPING Program. All hardscaping materials have been donated by EP Henry and additional materials, to include labor and landscaping, have been donated through a team-effort by Montgomery Township Public Works, Montgomery Cub/Boy Scouts, and several local businesses.
The ceremony will last approximately 30 minutes and there will be a 30 minute open house of both memorials afterwards.
The POW/MIA CHAIR OF HONOR will be on display and members of the Veterans Memorial Committee will be on hand to answer questions.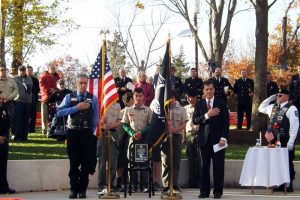 Both memorials are accessible from the newly paved Upper Parking Lot of the park and there is handicapped parking and accessibility (see locator map).
More information about the 9-11 restoration project can be found at: http://www.landscapemarshal.vet/911-memorial-1.html  and info on Revolutionary War Hero General Richard Montgomery, our Township's namesake, can be found at: http://www.landscapemarshal.vet/montgomery-initiative.html
The Montgomery Veterans Memorial is located adjacent to the upper parking lot of Montgomery Veterans Park, Harlingen Road, approx. 1/8 mile northeast of the corner of Harlingen and Devon Road, before Estates Blvd. (see locator map.)  Presented by the Montgomery Twp. Veterans Memorial Committee. For further information, email the MVMC at mvmc@twp.montgomery.nj.us .
http://montgomeryveteransmemorial.org/category/news/